The local history society for the Leyton & Leytonstone area of east London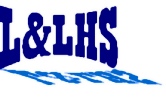 On Saturday 27th July there was an event to celebrate a reshaping of the Linear Park on Grove Green Road. This narrow strip had been separated from the street by a wall of about head height. Waltham Forest Council decided to take down the wall, and to have a cycle track laid down as part of the 'Mini Holland' scheme. This sliver of land was left after the M11 Link Road (now the A12) was built, requiring a stretch of houses on that side of Grove Green Road to be demolished. The gardens and other land between the buildings and the railway have now been replaced by the dual carriageway.
Architect Roland Karthaus and artist Lucy Harrison bid for funding by Waltham Forest Council allocated ward by ward. Their 'Plotlines' scheme was approved. It marks the boundaries of the demolished properties with lines of lavender. Because of poor fertility the rest of the ground was sown with wild flower seeds. In this first year different species did well at different positions along the Park, reflecting how the varying soil suited them. Soon the seeds will be harvested and, supplemented with purchased seeds, sown for next year.
Lucy organised days at the Waltham Forest Archives in Vestry House Museum at which volunteers, including people having a connection with the demolished houses, could research the people and businesses that had once been where the Linear Park is now. The results are summarised in plaques mounted on low smooth concrete supports (made by students at the University of East London where Roland Karthaus does teaching), and in a booklet which can be downloaded here (5.3mb in size).