The local history society for the Leyton & Leytonstone area of east London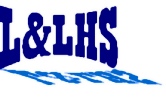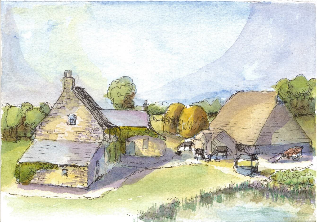 Sensing a new interest in the history of the regenerated Lea Bridge area, Claire Weiss, as a local resident, resolved to trace the story of the Leabridge Farm whose original footprint is now the site of the new 'Motion' estate near Lea Bridge station, Lea Bridge Road, Leyton, London E10.
Although Leabridge Farm can be seen on this and other 1770s maps - some of which show the presence of barns, stables, meadows and orchards - it has been absent from local history until now. Having discovered that its original name was 'Black Marsh Farm' she became more aware of an even earlier history: the marshes once drained had provided fertile farmland from the Saxon period onward.
Having probed archaeological studies to find explanations for the name 'Black Marsh Farm' and having examined the various crossings including the Black Path across Leyton Marsh, Claire Weiss went on to explore the development of horticulture there, including osier beds and the background to 19th-century silk dyers settling at the farm. She has contemplated that the farm's location at the Lea Bridge Turnpike four-mile marker stone would have boosted its endeavours in the 18th-century with greater efficiency of conveying farm produce to markets in London.
Finally, she returns briefly to the older history of the Black Marsh, what emanated from it, and offer some suggestions as to why it has been forgotten.
The illustration above, of how Lea Bridge Farm might have appeared, was created by Lindsay Topping and she holds copyright to it.
o O o
The 2015 archaeology report submitted in 2016 to Waltham Forest Planning Committee alongside Hill Associates' application for permission to build at 97 Lea Bridge Road revealed that there was, according to maps, a "post-mediaeval farmhouse" on the site. This failed to impress the decision-makers and no pressure was placed on the developers to allow time for an archaeological dig or for a more thorough documentary investigation.
Claire Weiss formed the view that, while there may be examples of post-mediaeval buildings in other areas of Waltham Forest, the Lea Bridge Farm stood within the parish of Leyton, a part of the borough that has a long history but relatively little tangible heritage.
The Lea Bridge Farm on a map of 1777. (See note at the bottom of the image.)