The local history society for the Leyton & Leytonstone area of east London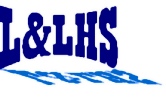 Contact David if you have any questions about membership.

Household membership covers everyone sharing an address. For a paper copy of our 'Understone' newsletter choose postal membership. Members who provide an email address (as you must to use PayPal) will receive all emails sent to members, whether you choose postal or email membership. (If you want to, that is. 'Postal' members can ask not to receive emails and just get 'Understone' by post.)
Do you live outside the United Kingdom? You can have free overseas membership of our Society, and receive its 'Understone' newsletter (about 4 issues a year). Just ask David
Do you live outside the United Kingdom? See further down this page.
You should note that the Society holds in computer format and on paper details of members' names, addresses, phone numbers and email addresses, together with notes on the aspects of the Society's activities in which each member has expressed an interest, and on payment of annual subscriptions and other amounts requested. This information is made available to office-holders and other members who carry out tasks for the Society. This information will not be disclosed outside the Society. Members of the Society are regarded as having given their consent to this information policy because it is essential to the Society's operation.